37" SWITCH NINJA DOWNHILL FREERIDE
The complete includes:
S

trong hard wood Canadian maple Ehlers CNC downhill free-ride Deck

High quality black inkjet logo grip tape
Paris V3 or Generation 6 Bear reverse kingpin 180mm black trucks 89a black bushings
Super Blacks precision bearings
Zaza Tokyo drifts 83a stone ground 70mm 42CP or Blood Orange or Orangatang wheels. 
1.25" metal fox hardware
1/4" real rubber risers
Max weight: 300lbs
Use: Downhill, free-ride sliding,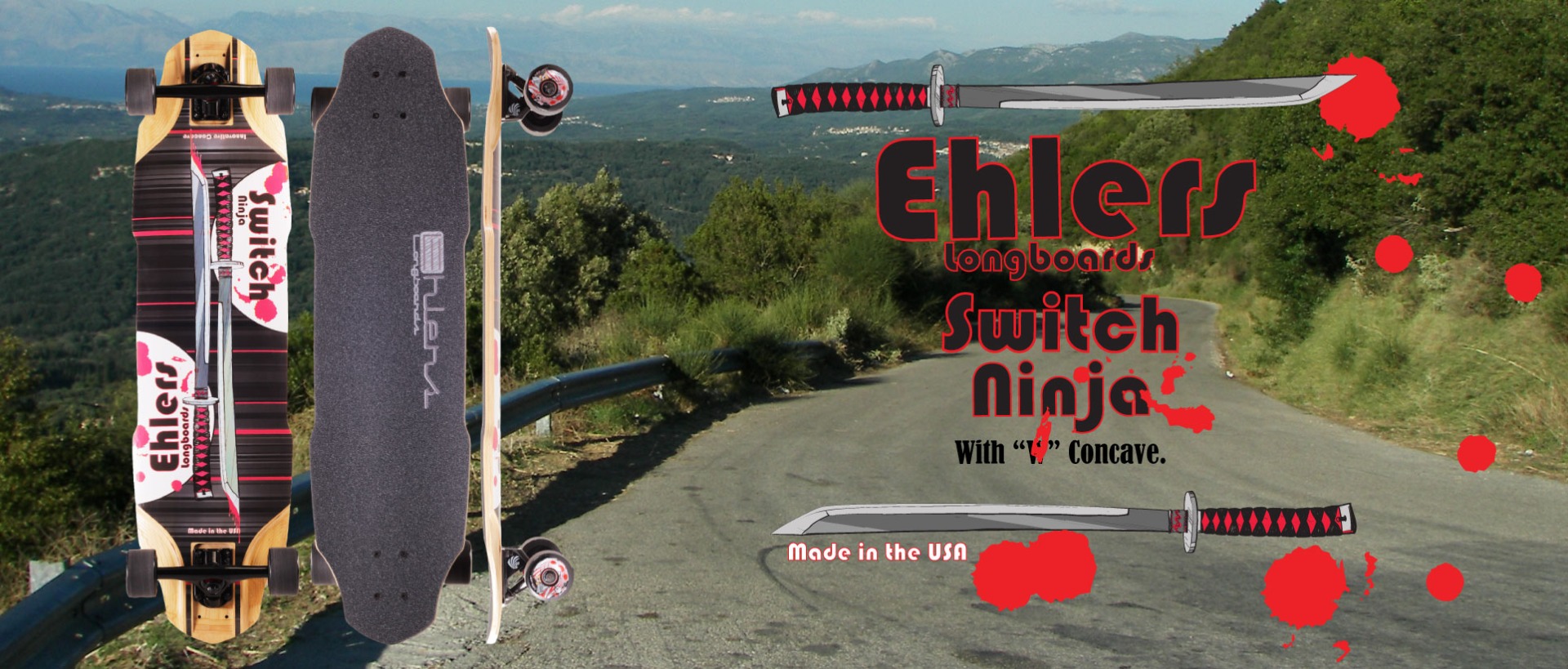 Deck specs and construction:
We are really psyched to introduce the Switch Ninja top mount. This is our first board with flush fit truck mount pockets for extra stability when reaching high speeds.  The Switch Ninja is cold pressed with hard maple and has a nice "W" concave in the spine to grip your feet when sliding. The nose and tail go up a little for some of your favorite street tricks. When using this board please be safe and wear your helmet.
Length: 37" 
Width: 9.75" 
Wheel base: 28"-29" 
Adjustable wheel mount holes
Plies: 8
CNC wheel well
Flush mounts
About the trucks: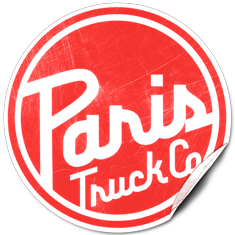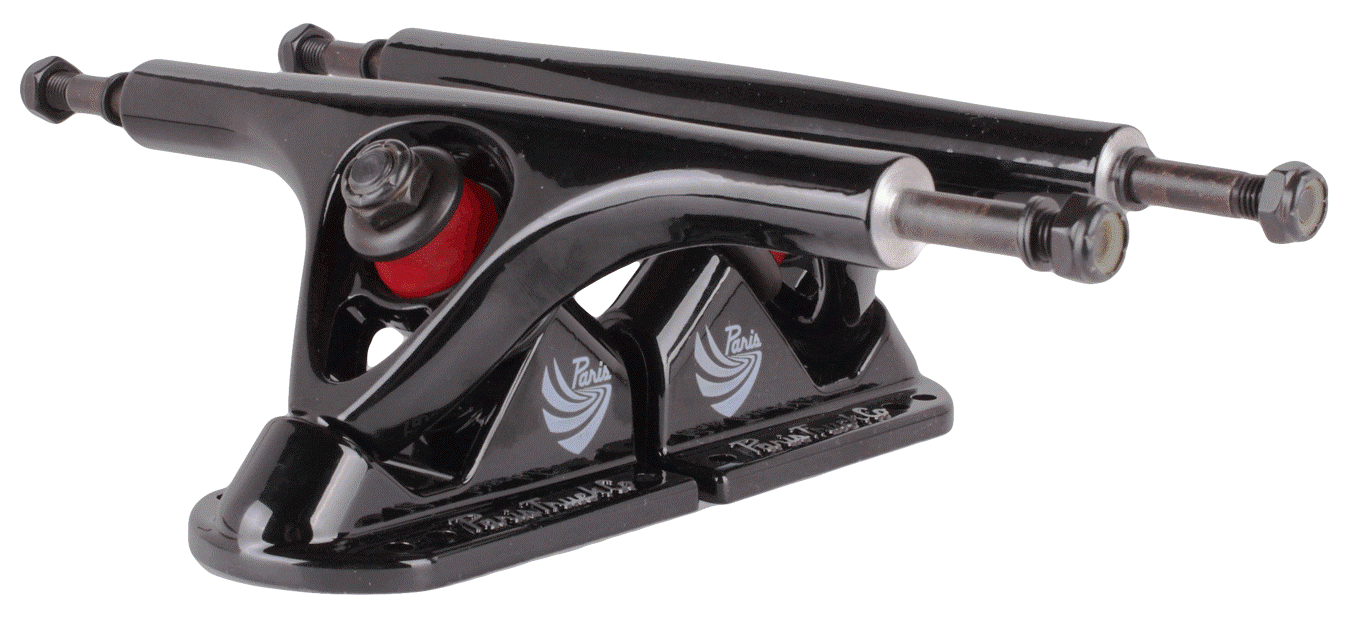 Paris V2 180mm reverse kingpin 50 degrees baseplate (set of 2) 
The Paris V2 180mm trucks are your all-around "go anywhere, do anything" trucks perfect for any terrain. Able to handle anything and everything you can throw at them the 180mm hanger is the perfect go-to size for most decks and compliments all riding styles. The open, unrestrictive bushing seat provides a full tilt, turn that's perfect for a smooth, carvy setup. As the most refined longboard truck on the market these trucks look as great as they ride! Whether you want your setup to match or pop off, with the variety of colors we got you covered.
The 50° baseplate angle provides a quick, fluid, turn, while the rake in the hanger adds the lively, playfulness we all love. The stock 90a barrel/cone bushing combo is the perfect starting place allowing for a fluid, effortless carve. 
You should ride Paris V2 180mm 50° Trucks if…
– You want a perfect all-around truck
About the wheels:
Zaza Tokyo Drifts 83a stone ground 70mm: