Special Price
$69.99
Regular Price
$104.99
SKU
36" BadMen Of The West

 FREE SHIPPING IN USA: Free shipping for all 48 states, additional $30 for Alaska and Hawaii. 

 FAST SHIPPING AND PROCESSING:  Most orders ship within 2 business days. 

 FREE RETURNS: Free returns for all completes that do not meet our quality standards. Check Terms Here
The 36" BadMen of the West is perfect for any type of skating. The deck is designed with adjustable wheel mount holes for adjusting the wheel base.
The complete includes:
Strong hard wood Canadian maple Ehlers double kicktail hybrid free-ride Deck
High quality black inkjet west laser cut grip tape 
Pro Free Soul 9" silver trucks 89a black bushings
Super Blacks precision bearings
60mm-65mm wheel choices 
1.25" metal fox hardware 
1/4" real rubber risers
Max weight: 300lbs 
Use: Longboarding, free-ride sliding, pool, bowl, cruising
Deck specs and construction:
Length: 36" 
Width: 9.25" 
Wheel base: 16" 
Adjustable wheel mount holes
Plies: 7
Nose / tail: 7"
About the trucks:

Pro Free Soul 8.5" trucks have proved to withstand the most hardcore skating conditions any skater can do. With its solid metal casting the trucks compare to any top brand. Free Soul trucks are so confident of the quality they offer a life time warranty on all trucks.
About the wheels: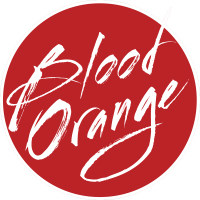 60mm 82a 33mm contact patch
Morgan pro series wheels are designed for maximum performance by top professional Liam Morgan. The exclusive lmf formula provides the perfect slide/grip balance allowing a new level of style enhancing control and predictability. The stone ground contact patch and rounded lips make these wheels shred ready right form the package.