36" 40" 44" BAMBOO PINTAIL COMPLETE OR DECK
Special Price
$69.99
Regular Price
$109.99
SKU
40" X 9.25" BAMBOO PINTAIL

 FREE SHIPPING IN USA: Free shipping for all 48 states, additional $30 for Alaska and Hawaii. 

 FAST SHIPPING AND PROCESSING:  Most orders ship within 2 business days. 

 FREE RETURNS: Free returns for all completes that do not meet our quality standards. Check Terms Here
100% bamboo pintail deck: This is awesome for your everyday cruise. The feel of the board is sturdy with a handful of smoothness. 
Grip Tape: All bamboo pintails come with clear sugar spray grip.
Max weight: 300lbs
Style: Cruising
Free Soul Trucks: For those who are not familiar with Free Soul Trucks, they are our new house brand truck company. They are made from one of the best truck factories in the world. The quality and smoothness are just as good as other top truck companies.
The 65mm 78a gel soft cruiser wheels are good for smooth and rough surfaces such as regular sidewalks and street asphalt. (Grippy, soft, smooth and fast)
The 70mm 78a are a little larger in diameter and better for rockier areas like rocky parking lots and rougher asphalt.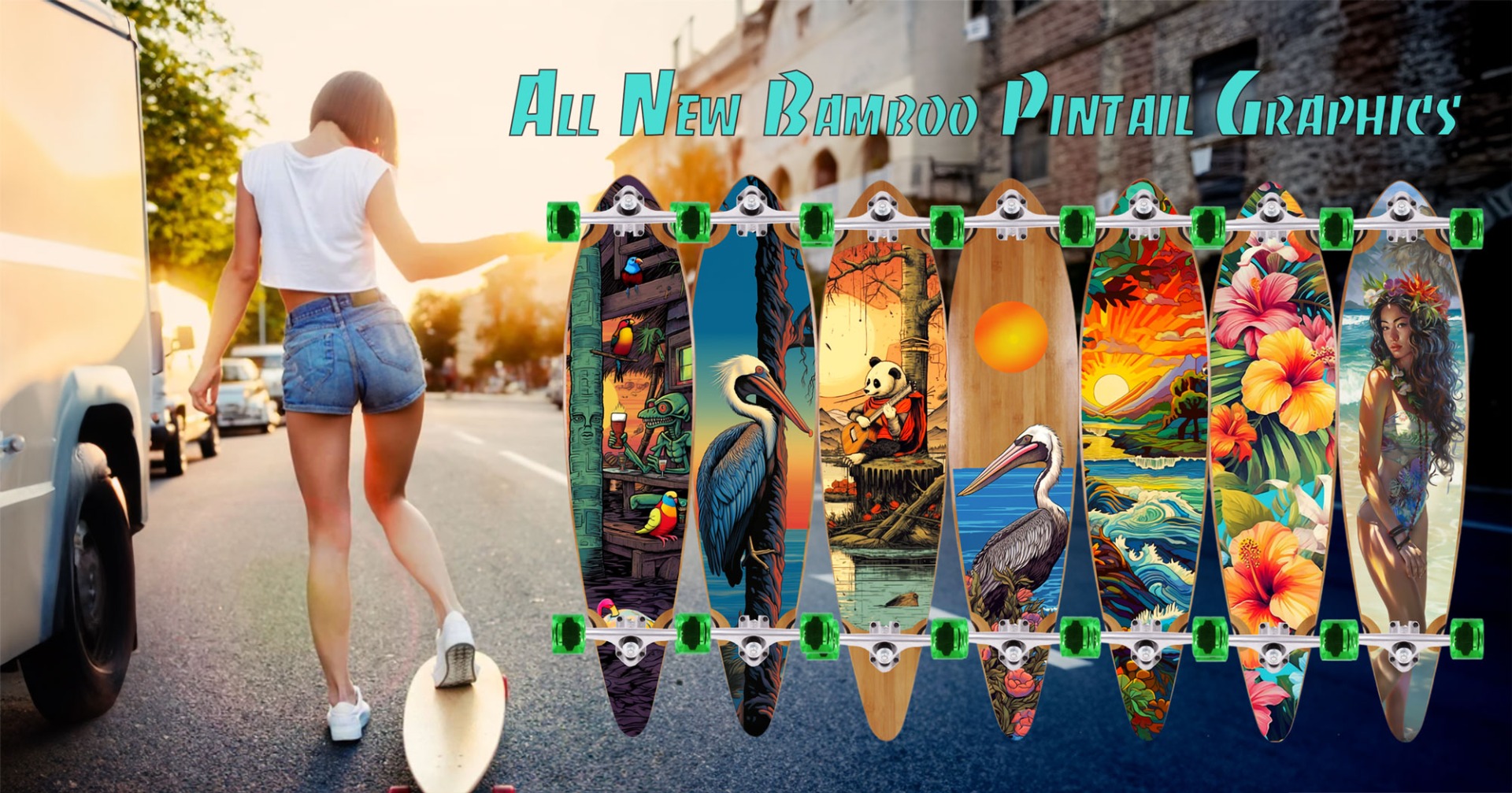 Specs for the bamboo pintail