Special Price
$89.99
Regular Price
$134.99
SKU
41" GFX Drop Down Bomber

 FREE SHIPPING IN USA: Free shipping for all 48 states, additional $30 for Alaska and Hawaii. 

 FAST SHIPPING AND PROCESSING:  Most orders ship within 2 business days. 

 FREE RETURNS: Free returns for all completes that do not meet our quality standards. Check Terms Here
The complete includes:
Strong hard wood Canadian maple Ehlers drop down Deck
High quality black inkjet logo grip tape
Your choice of 180mm reverse kingpin trucks 
Super Blacks precision bearings
Your choice of wheels
1.5" metal fox hardware
1/4" real rubber risers
Max weight: 375lbs
Use: Downhill, free-ride sliding, cruising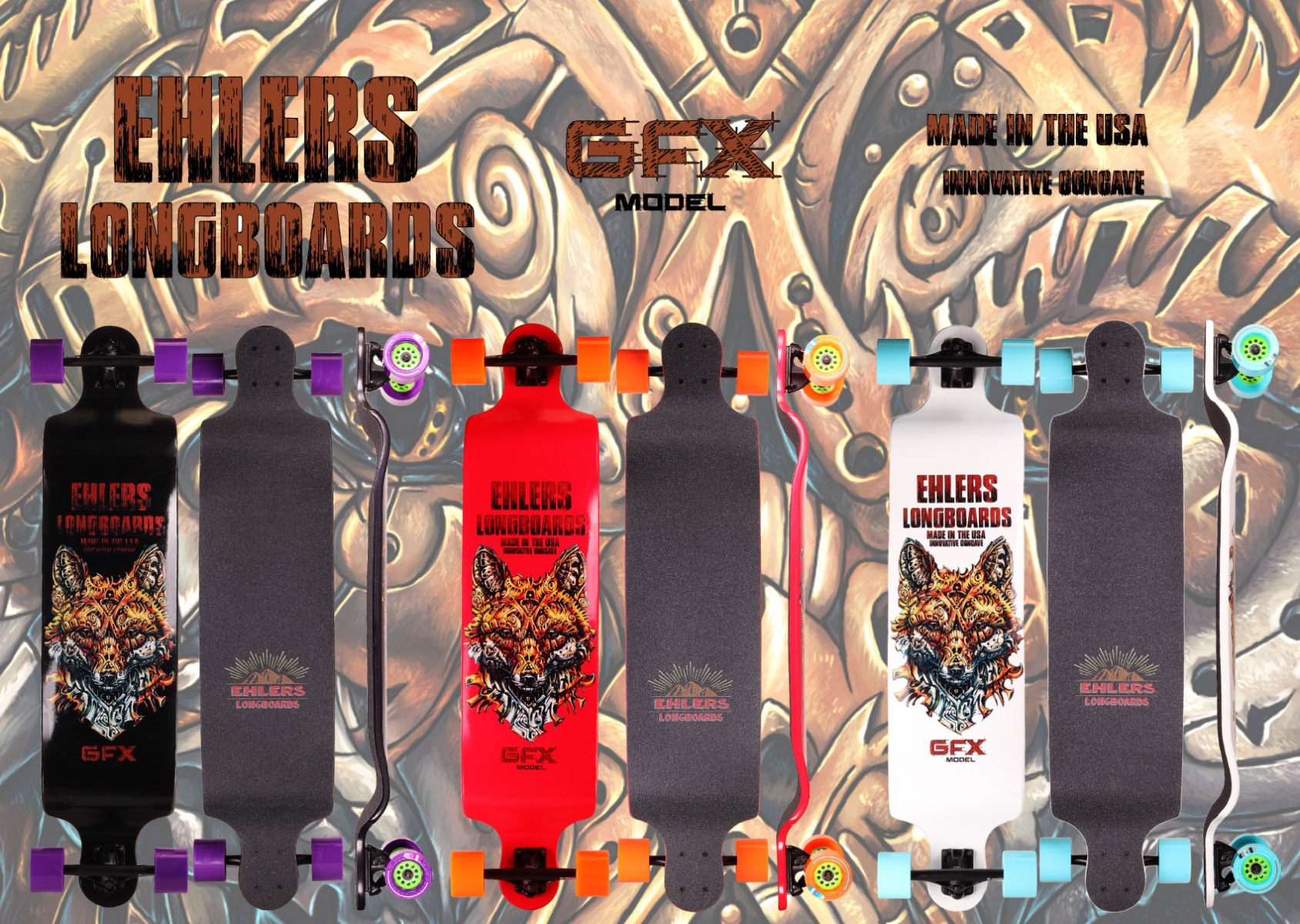 Deck specs and construction:
Drop Down Bomber Series" 9.5" x 41". The drop down bomber is designed for high speeds, down-hilling, carving and also cruising. This drop-down is solid with its hard Canadian Maple 9 plies and can hold weights up to 375 LBs. The deck sits lower to the ground for more control and stability. When using this board please be safe and wear your helmet.
Length: 41" 
Width: 9.5" 
Wheel base: 35" 
Plies: 9
Max weight: 375lbs
About the trucks: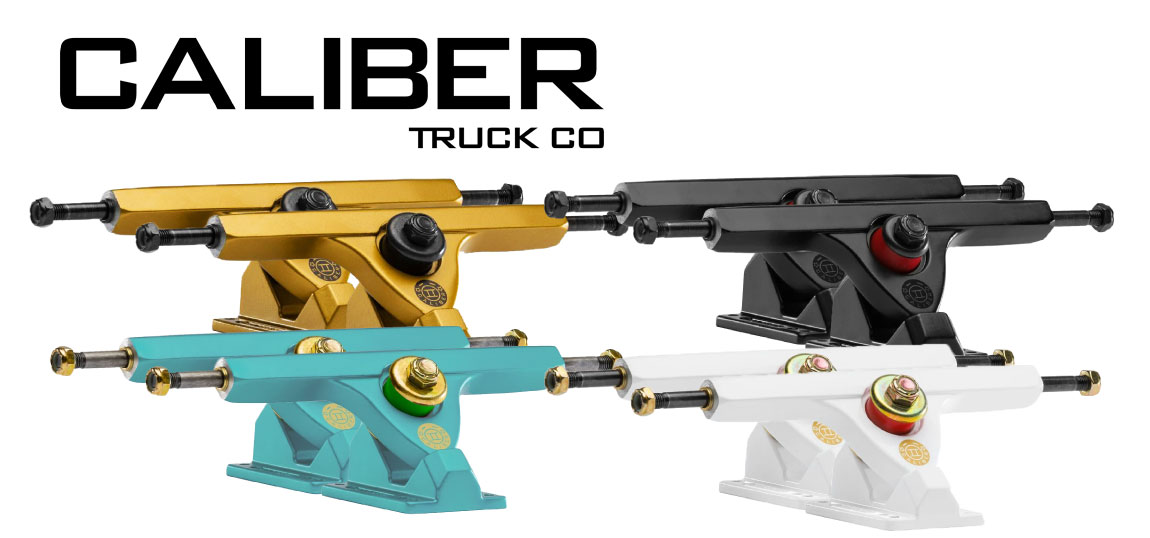 Caliber has spent the better part of a decade with the goal of creating skateboard trucks built around the principles of simplicity, strength and performance. Our proven truck designs are praised by a community of top downhill skateboarders, core skaters, freestyle and dancers, and casual riders alike.
About the wheels:
KEGEL, 80MM

LONGBOARD WHEEL SPECS
Diameter: 80mm
Width: 56mm
Contact Patch: 56mm
Durometer: 77a, 80a, 83a.
Bearing Seat: Offset
Formula: Happy Thane
Core: high-strength, high-stiffness, heat-resistant urethane
Having trouble containing yourself after a hearty feast?
Can't quite seem to raise the drawbridge all the way?
Is it time to tighten up the honey pot now that baby bear got outta there?
If you answered "yes" to any of these questions, it may be time to consider making Kegels a part of your personal workout regimen.
The Orangatang Kegel is your ticket to high-speed steamroller action and the obliteration of a variety of small mammals. The large 80mm diameter generates high roll speeds while a moderate width of 56 mm allows for a versatile balance of traction and slide response. A cantilevered outer lip with a straight profile is pliable enough to hug the road for grip while also ensuring consistent performance as the wheel wears. The shorter inner lip features a subtle inward bevel for race-worthy traction and predictable drifts. A fully-exposed 46mm core with a deep "valley"-shaped cross section reduces weight while providing good acceleration, lots of momentum, and crisp slides.
The Kegel is poured in our proprietary Happy Thane formula for high roll speed, excellent traction, and smooth, predictable drifts.
Now available in blue 77a: the smoothest, fluffiest, grippiest, most-thane-line-leaving urethane in Orangatang's history. Perfect for electric skateboards, maximum traction, and reduced vibration when riding over the roughest roads.
Purchase price includes set of 4 wheels.