39" Nocturnal Double Kicktail Deck Or Complete
Special Price
$104.99
Regular Price
$134.99
SKU
39" x 9.5 "Sabor Double Kicktail

 FREE SHIPPING IN USA: Free shipping for all 48 states, additional $30 for Alaska and Hawaii. 

 FAST SHIPPING AND PROCESSING:  Most orders ship within 2 business days. 

 FREE RETURNS: Free returns for all completes that do not meet our quality standards. Check Terms Here
The complete includes:
S

trong hard wood Canadian maple Ehlers doublekick free-ride deck. 

High quality black inkjet logo grip tape
Choice of Paris, Free Soul and Caliber Trucks 180mm
Super Blacks precision bearings
Choice of Zaza, Orangatang, Divine Or Blood Orange wheels. 
1.25" metal fox hardware
1/4" real rubber risers
Max weight: 300lbs
Use: Downhill, free-ride sliding,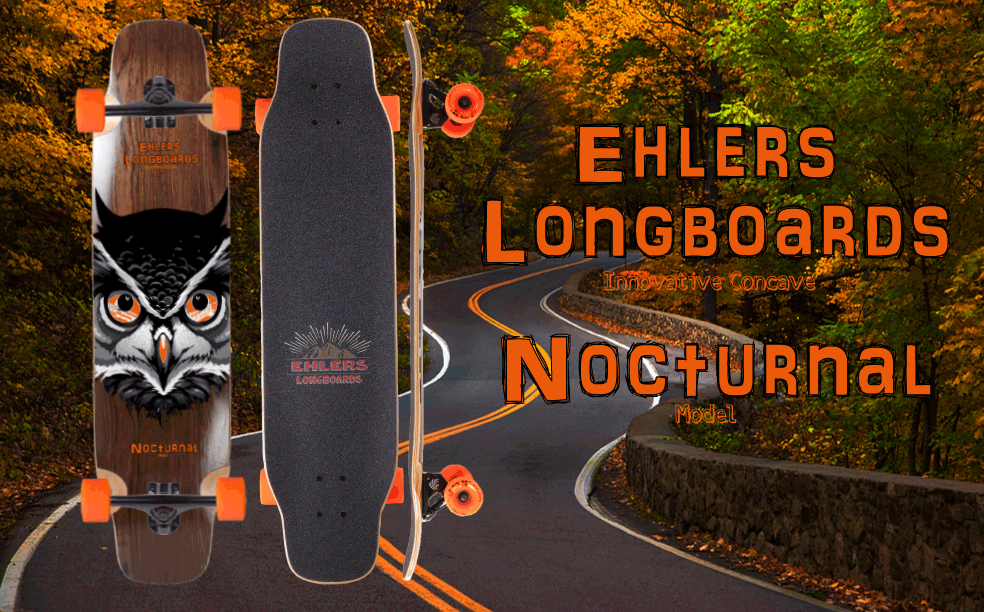 Deck specs and construction:
The Noctural is designed with extra wide wheel wells for sliding, downhill and free-riding the streets. With it's solid sturdy feel you'll be able to control your sildes and dial in your rides.When using this board please be safe and wear your helmet.
Length: 39"
Width: 9.5"
Wheel base: 28"-29"
Adjustable wheel mount holes
Plies: 8
Extra wide wheel wells
About the trucks: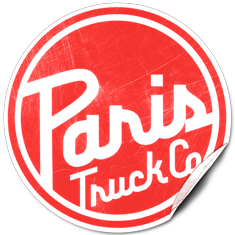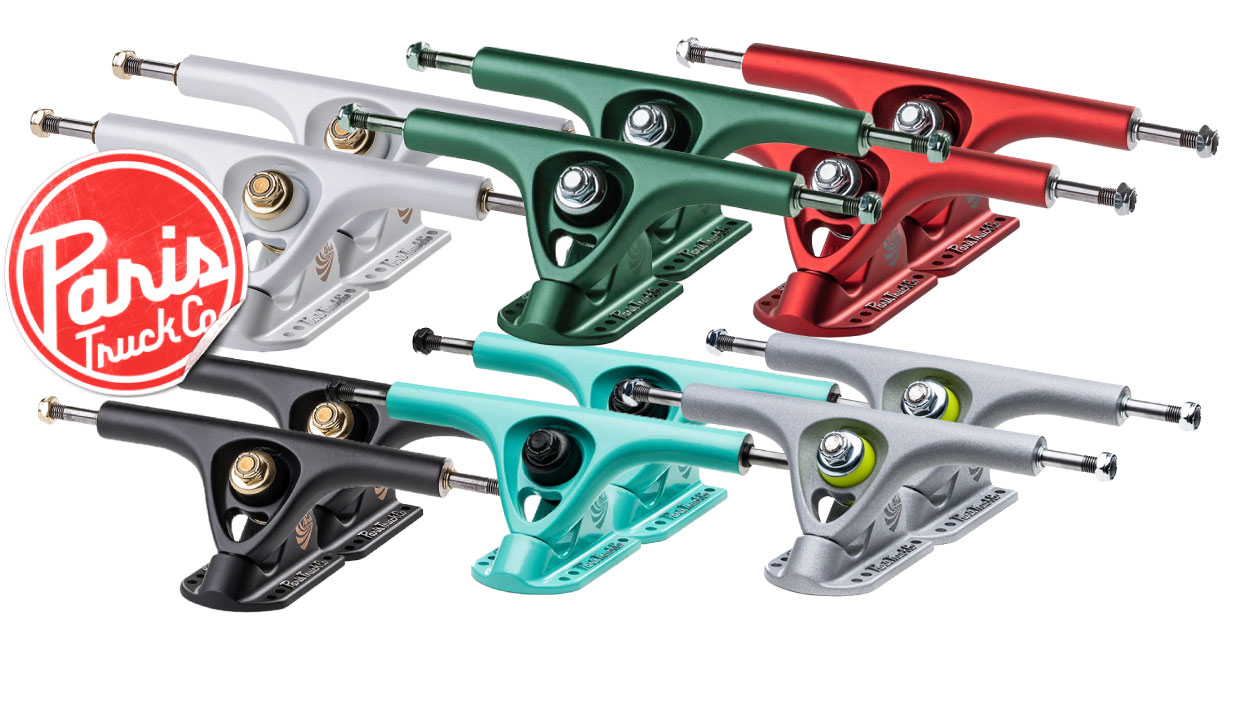 Paris V2 180mm reverse kingpin 50 degrees baseplate (set of 2)
The Paris V2 180mm trucks are your all-around "go anywhere, do anything" trucks perfect for any terrain. Able to handle anything and everything you can throw at them the 180mm hanger is the perfect go-to size for most decks and compliments all riding styles. The open, unrestrictive bushing seat provides a full tilt, turn that's perfect for a smooth, carvy setup. As the most refined longboard truck on the market these trucks look as great as they ride! Whether you want your setup to match or pop off, with the variety of colors we got you covered.
The 50° baseplate angle provides a quick, fluid, turn, while the rake in the hanger adds the lively, playfulness we all love. The stock 90a barrel/cone bushing combo is the perfect starting place allowing for a fluid, effortless carve.
You should ride Paris V2 180mm 50° Trucks if…
– You want a perfect all-around truck
About the wheels:

Diameter: 65mm
Width: 45mm
Contact Patch: 37mm
Durometers: 77a, 80a, 83a, 86a
Bearing Seat: Offset
Formula: Happy Thane
Core: high-strength, high-stiffness, heat-resistant urethane
If you're ready to lean out your diet, the Orangatang Fat Free is the key to maintaining your board's cardiovascular health and freeride/freestyle figure.
The smallest member of our offset freeride lineup (which includes the 75mm Durian and 70mm Stimulus), the Fat Free is right at home on your favorite mini or double-kick. Its compact size keeps your setup lightweight and flickable. Rounded lips make sliding a breeze, and the offset bearing seat complements narrower trucks perfectly to maintain easy initiation and gentle hookup. The stone-ground contact patch ensures buttery-smooth slides right out of the box.
The Fat Free is poured in our proprietary Happy Thane formula for high roll speed, plush feel, and smooth, predictable drifts